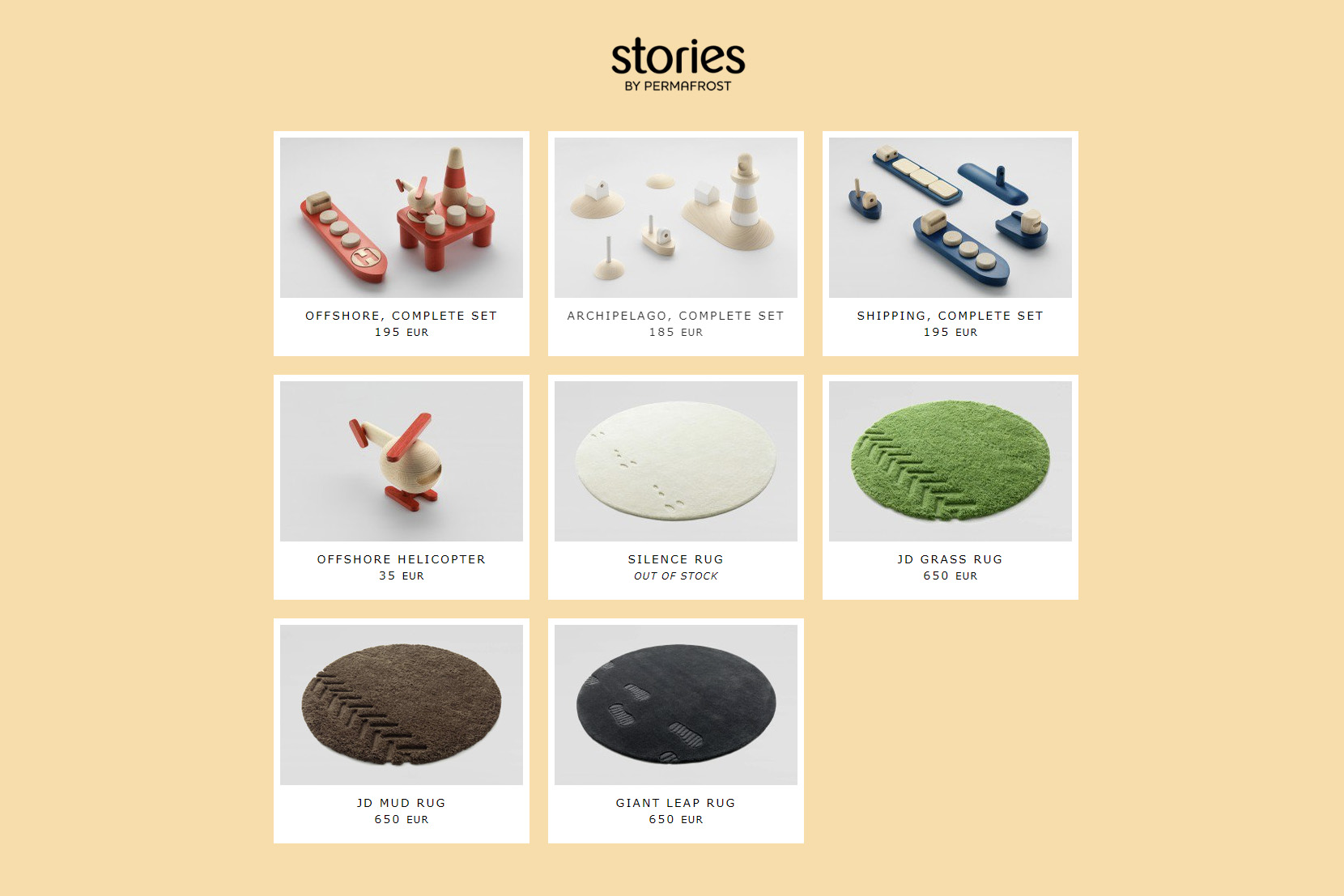 Permafrost's online store now open
We are happy to announce that our online store is finally open!
Named stories by permafrost, the store offers a complete collection of our Offshore, Archipelago and Shipping sets of wooden toys. The toys are available for pre-order, with deliveries starting December 1st.
stories by permafrost is a collection of iconic design objects, conceived, developed and produced by Norwegian designers Permafrost. All the objects in the stories by permafrost collection have been created for different international design exhibitions, and as prototypes they have been displayed in places like Milan, London, New York, Stockholm, Copenhagen and Oslo.
After more than a decade of creating conceptual, inventive and fun products for exhibitions all over the world, we have a large assembly of unique prototypes and one-of-a-kind objects. The stories by permafrost project started when we realised, we love some of these ideas too much to just let them gather dust in the attic. Like proud parents, we think they deserve to be part of the real world, finding a place in the homes and lives of real people.