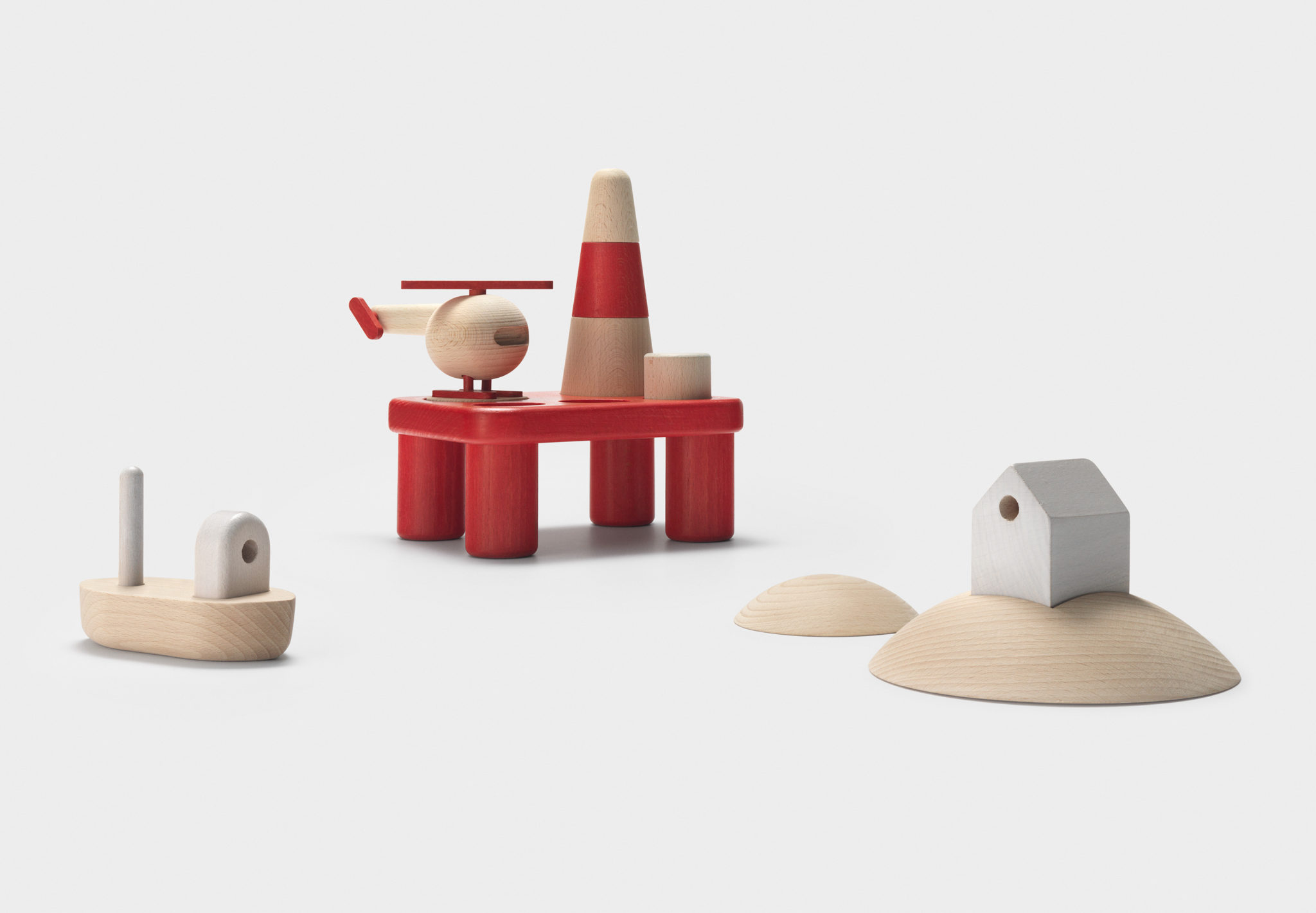 Permafrost presents new toys at 100% Norway during the London Design Festival
Permafrost has been selected to take part in the 100% Norway show during the upcoming London Design Festival. We are displaying a collection of wooden toys building on the theme of our "Offshore" wooden toys from last year's New Nordic Identity exhibition at the Louisiana Museum of Modern Art. Alongside the "Offshore" set, we will be launching two new sets of wooden toys called "Shipping" and "Archipelago". All of the toys will be released commercially in our Stories by Permafrost collection.

Behind their cute, harmless appearance, the toys are perhaps posing some silent questions about Norway's national identity and industrial heritage.

Furthermore, the project has been an exercise in simplifying and refining the shape and construction of the products. Just how much can we remove and still let the toys retain their distinct personalities? 

100% Norway is the official, Norwegian design exhibition hosted by The Norwegian Design Council, the Norwegian Ministry of Foreign Affairs and the Royal Norwegian Embassy in London. This year's event marks the 10th anniversary 100% Norway show.

If in London, come see us at the Dray Walk Gallery, Dray Walk (off Brick Lane/Hanbury Street), London. The show is open from 19 – 22 September.