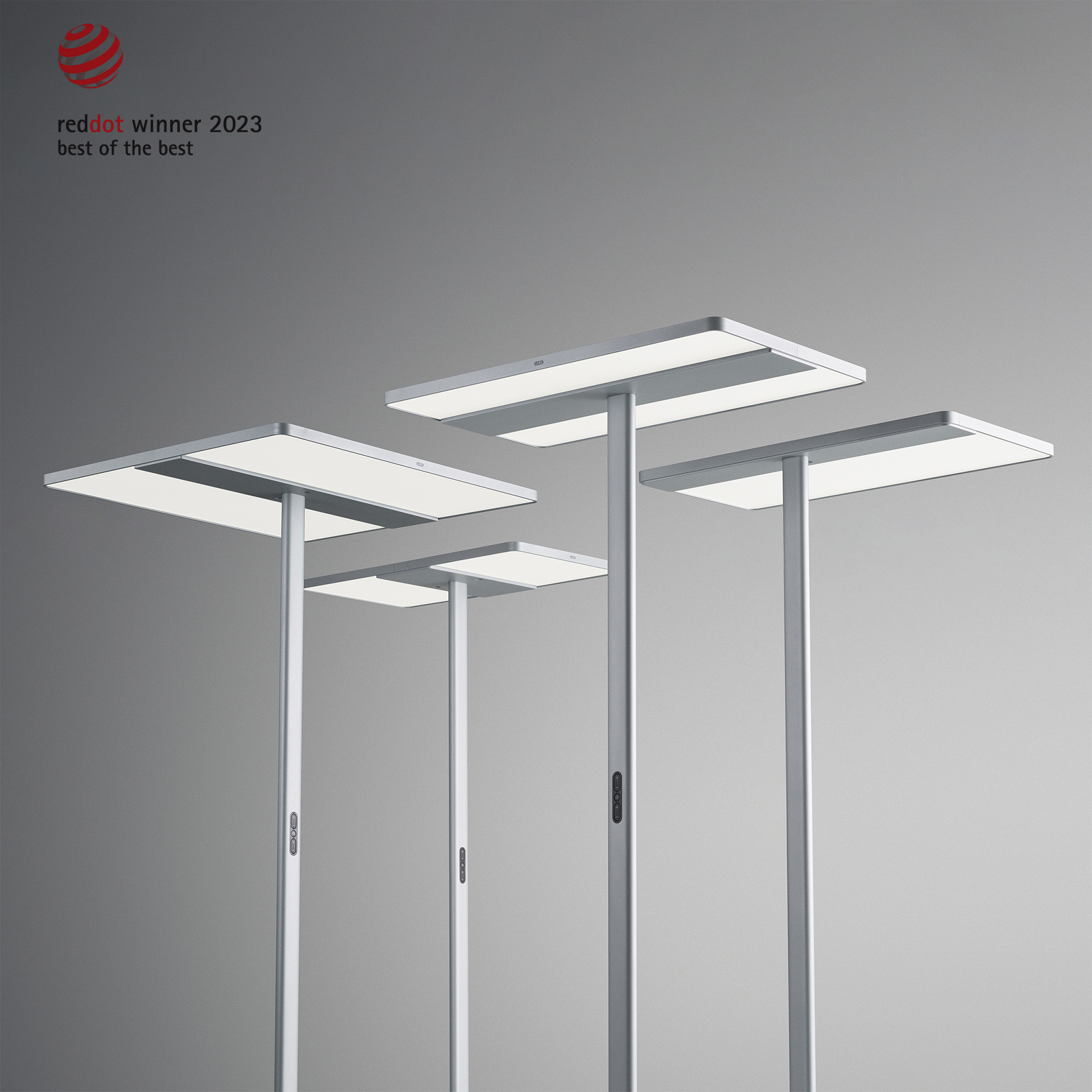 Permafrost and Glamox win prestigious design award – Permafrost at the top of exclusive list
Together with Norwegian lighting manufacturer Glamox, Permafrost has been honored with the prestigious Red Dot: Best of the Best award for Luxo Adapt, a flexible and user-friendly family of freestanding office luminaires.
The Red Dot design award is the world's largest and most recognized product design competition, and Red Dot: Best of the Best is their highest distinction.
The Luxo Adapt is designed for sustainability. With a single luminaire providing lighting for up to four desks, energy consumption and resource use is kept to a minimum. The quality of the optics and materials ensure a long lifespan, while the discreet aesthetics create a timeless, sophisticated appearance you never grow tired of.
At Permafrost, we consider emotional durability to be a crucial factor when designing sustainable products. Our aim is to initiate affection, urging users to take care of their products for a long time. For this purpose, exceptional user experiences and aesthetics contribute directly the longevity of products.
With this year's award, Permafrost has won the Red Dot: Best of the Best distinction on 5 separate occasions since 2014. This puts Permafrost near the very top of an exclusive list of design studios having won multiple Red Dot: Best of the Best awards. In the whole world, no more than 3 other design studios have received similar accolades in the last decade.
Previously, Permafrost has been honored with Red Dot: Best of the Best awards together with Stokke for the baby stroller Stokke Crusi (2014), the seating system Stokke Steps (2015) and the toddler chair Stokke Clikk (2020), and together with Cisco for the Cisco Spark Board collaboration tool (2017).