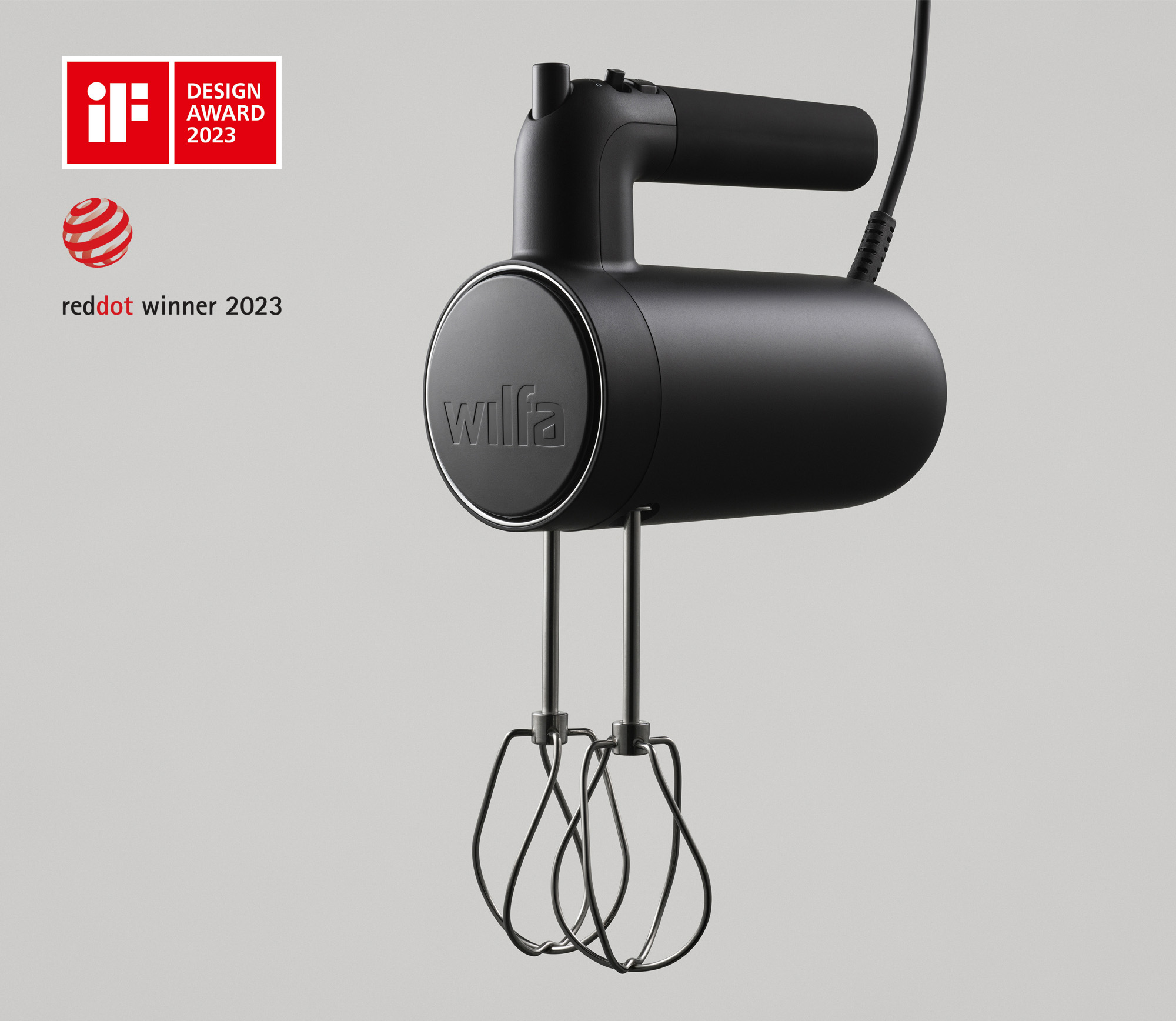 Double honors for Permafrost – Wilfa Smooth Mix wins both IF Design Award and Red Dot Award
Together with Norwegian manufacturer Wilfa, Permafrost has received double honors for the Wilfa Smooth hand mixer. The ergonomic and minimalistic kitchen appliance has been awarded both the IF Design Award and the Red Dot Award, two of the most prestigious accolades in the design world.
The user ergonomics have been an important focal point in the design process. The size, shape and placement of the handle has been optimised to create a soft, comfortable grip that balances perfectly in the user's hand.
Special emphasis has been put on the geometry of the whisks. Through repeated testing, the whisks have been optimized for efficient whipping of cream, egg whites and other foaming substances.
Furthermore, the Wilfa Smooth Mix is equipped with a clever storage clip that holds the mixing attachments when not in use. The storage clip fits onto the attachment slots on the bottom of the mixer, thus sealing the slots and at the same time preventing the whisks and dough hooks from disappearing in the kitchen drawer.
The visual appearance of the Wilfa Smooth Mix has been driven by a design philosophy which can be described as sustainable aesthetics: We believe timeless desirability and simplicity go hand in hand. By combining a clean and simple appearance with premium material quality and exceptional functional value, we want to create a timeless, long-lasting product that users will love and take care of for years to come.