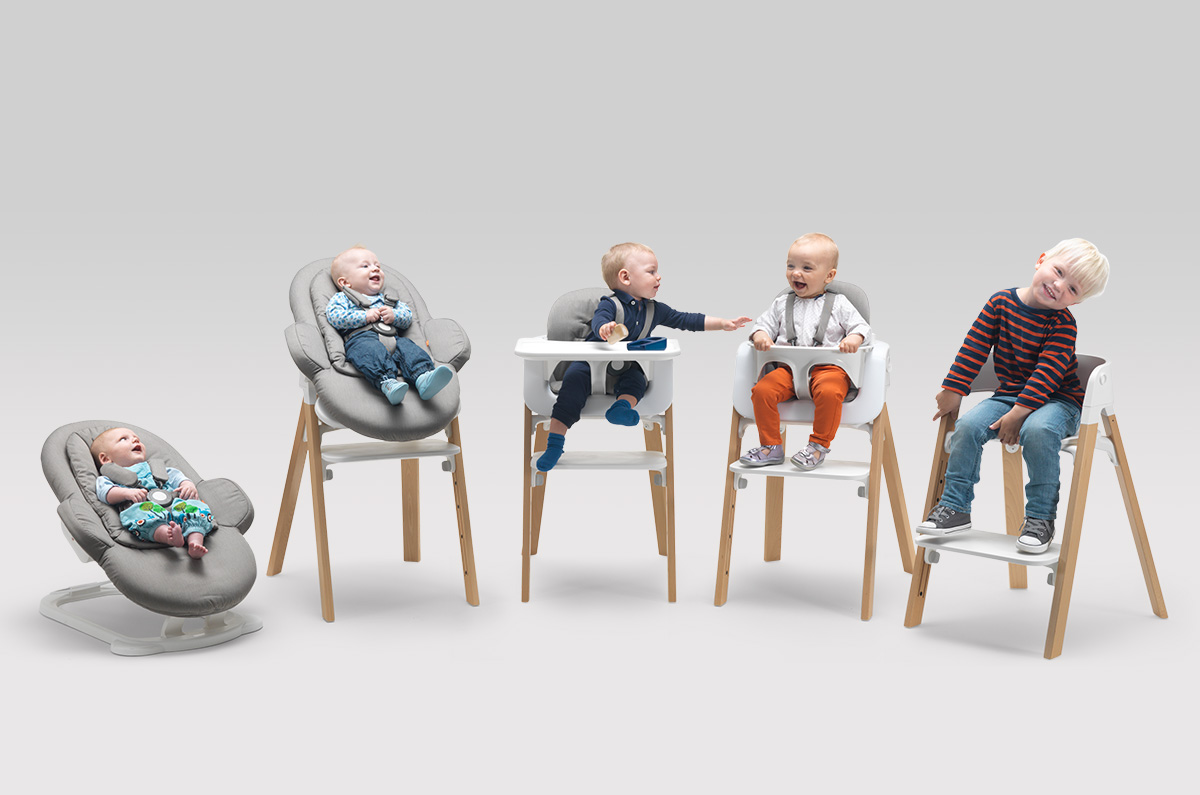 Permafrost designs next generation seating system for Stokke
Leading Norwegian baby brand Stokke selected Permafrost for the task of designing its newest children's seating system. The result is a highly versatile and user-friendly modular system that accommodates children's seating needs from birth all the way through childhood.

The new products will be introduced alongside Stokke's iconic Tripp Trapp chair, further strengthening Stokkes's position as a leader in ergonomic children's seating.

Named Stokke Steps, the new seating system consists of a baby bouncer that forms an infant recliner when attached to the chair; a toddler module that creates a safe and functional highchair; and the chair module itself with its versatile and adjustable construction.

The final design is the result of an extensive process of user testing and refinement, aiming to combine intuitive handling, user-friendly ergonomics and a visually appealing exterior. It is the perfect marriage between art and technology, employing modern day materials and an innovative construction to achieve a fundamentally user-centric product.