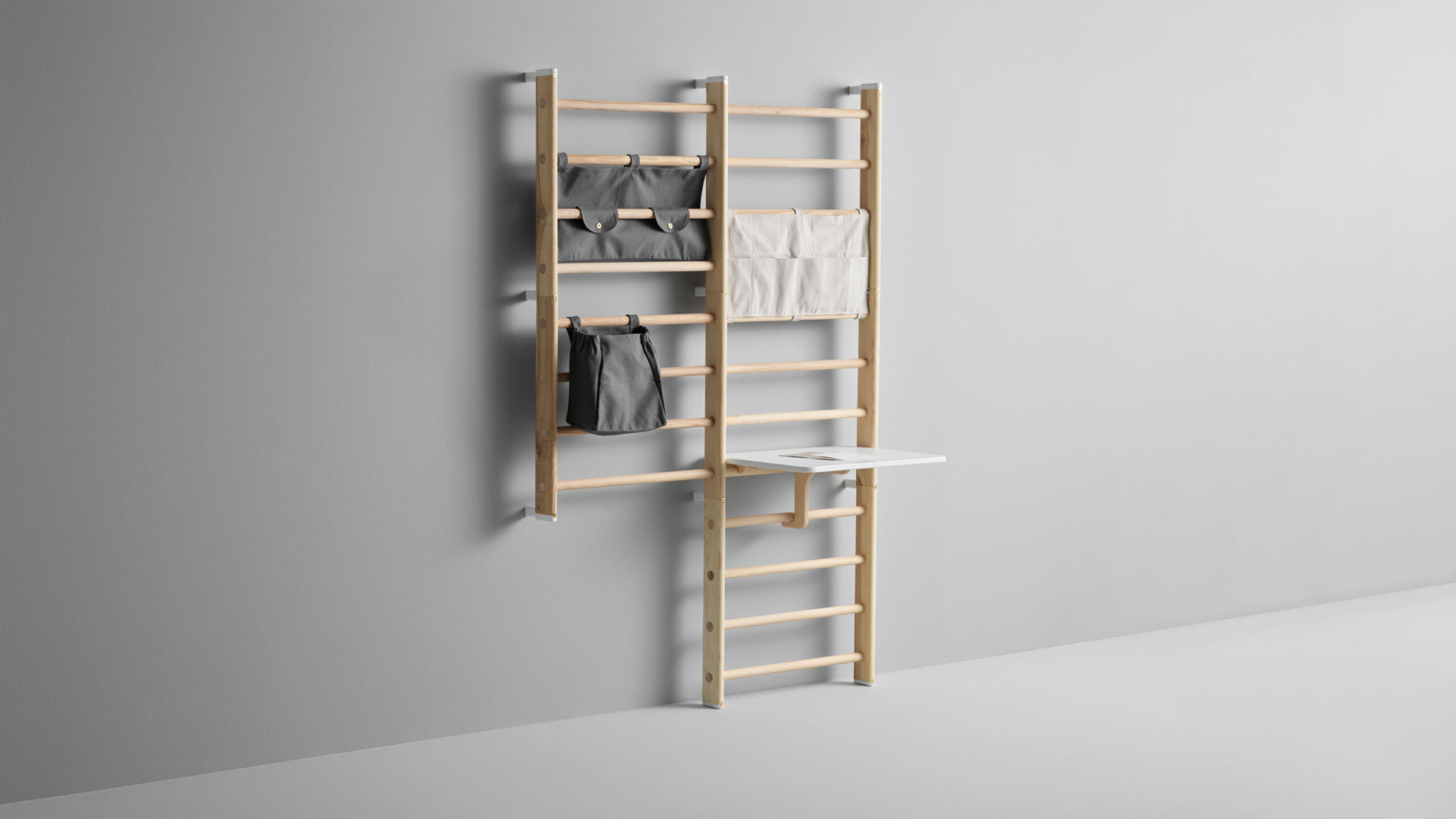 KAOS Endeløs: A Modular Wall Bar System for Children
Children love to climb, play and explore. But finding enough space for their activities can be a challenge in modern homes. That's why KAOS, a Norwegian brand of children's furniture and accessories, collaborated with Permafrost Design, an award-winning industrial design studio based in Oslo, to create KAOS Endeløs, a modular wall bar system that adapts to the changing needs of children and families.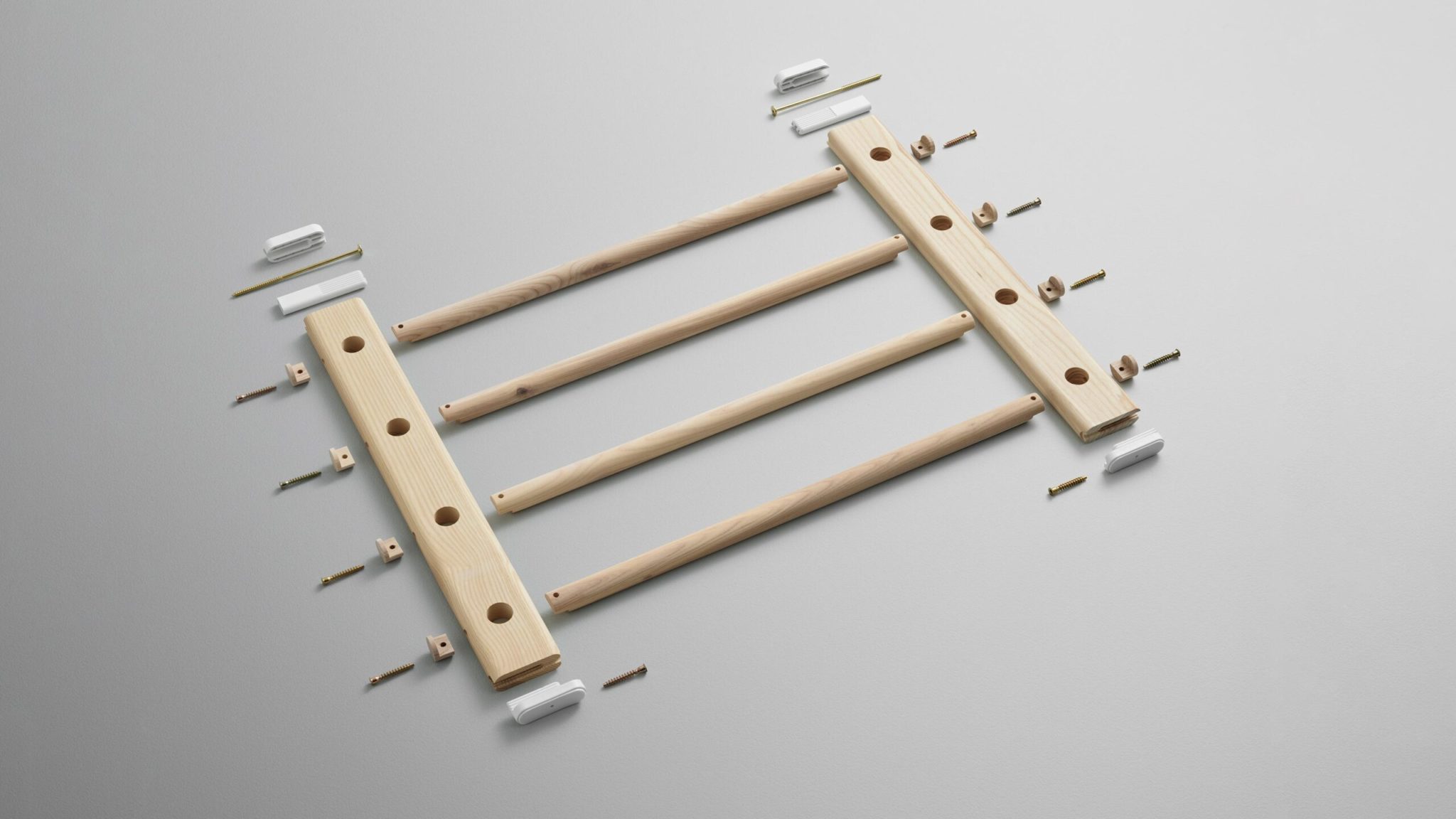 KAOS Endeløs is more than just a vertical climbing wall. It is a versatile and flexible system that can be customized with a variety of accessories, such as canvas bookshelves, toy bags, desktops, gymnastic rings and swings. These accessories can be easily attached and detached from the wall bars, allowing children to use them for different purposes, such as playing, exercising, studying or storing their belongings. KAOS Endeløs also grows with the children, as the system can be expanded horizontally or vertically by adding more wall bars.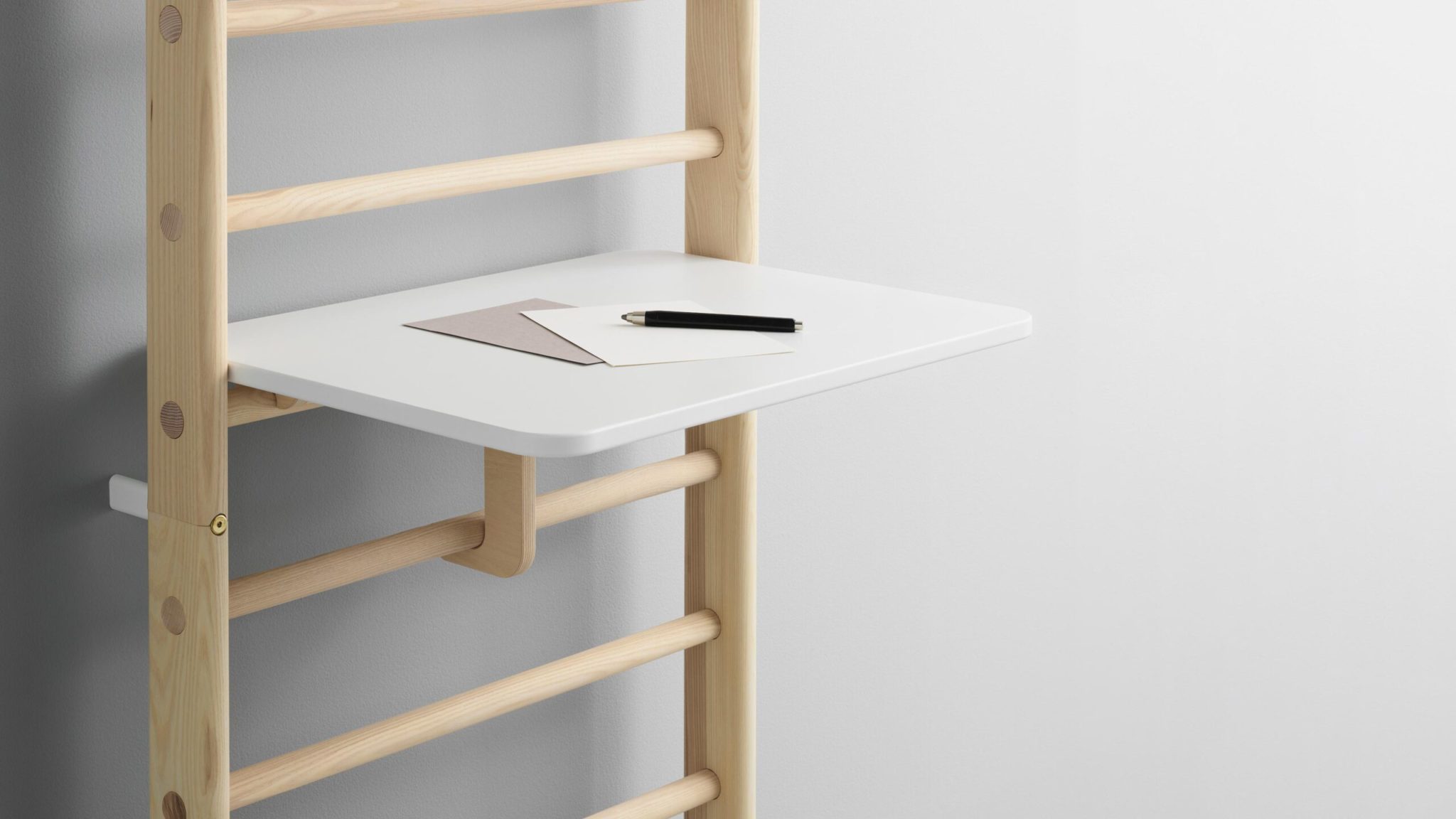 The design of KAOS Endeløs is inspired by the Scandinavian tradition of simplicity and functionality. The wall bars are made of solid oak wood, which gives them a natural and warm look. The accessories are made of durable materials, such as canvas, leather and metal. The system has a timeless and appealing aesthetics that fits well in any interior style. KAOS Endeløs has been awarded a Red Dot Design award for 2021 for its innovative and sustainable design.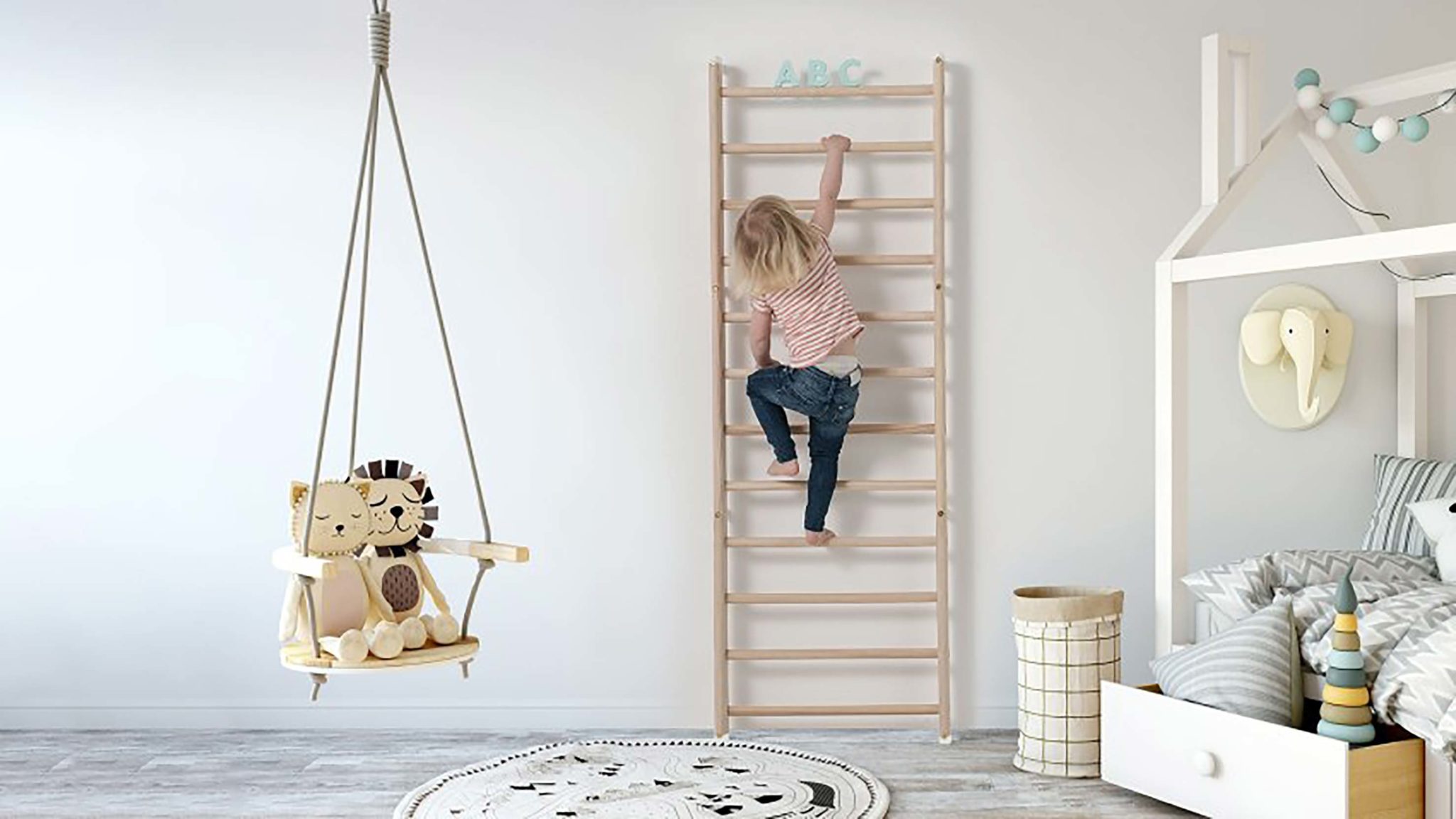 KAOS Endeløs is a product that combines fun and function for children and families. It is a smart solution that maximizes the use of space and encourages children to be active and creative. It is also a product that reflects the values of KAOS and Permafrost Design: to create products that are user-friendly, simple and safe, with just enough personality to make them stand out.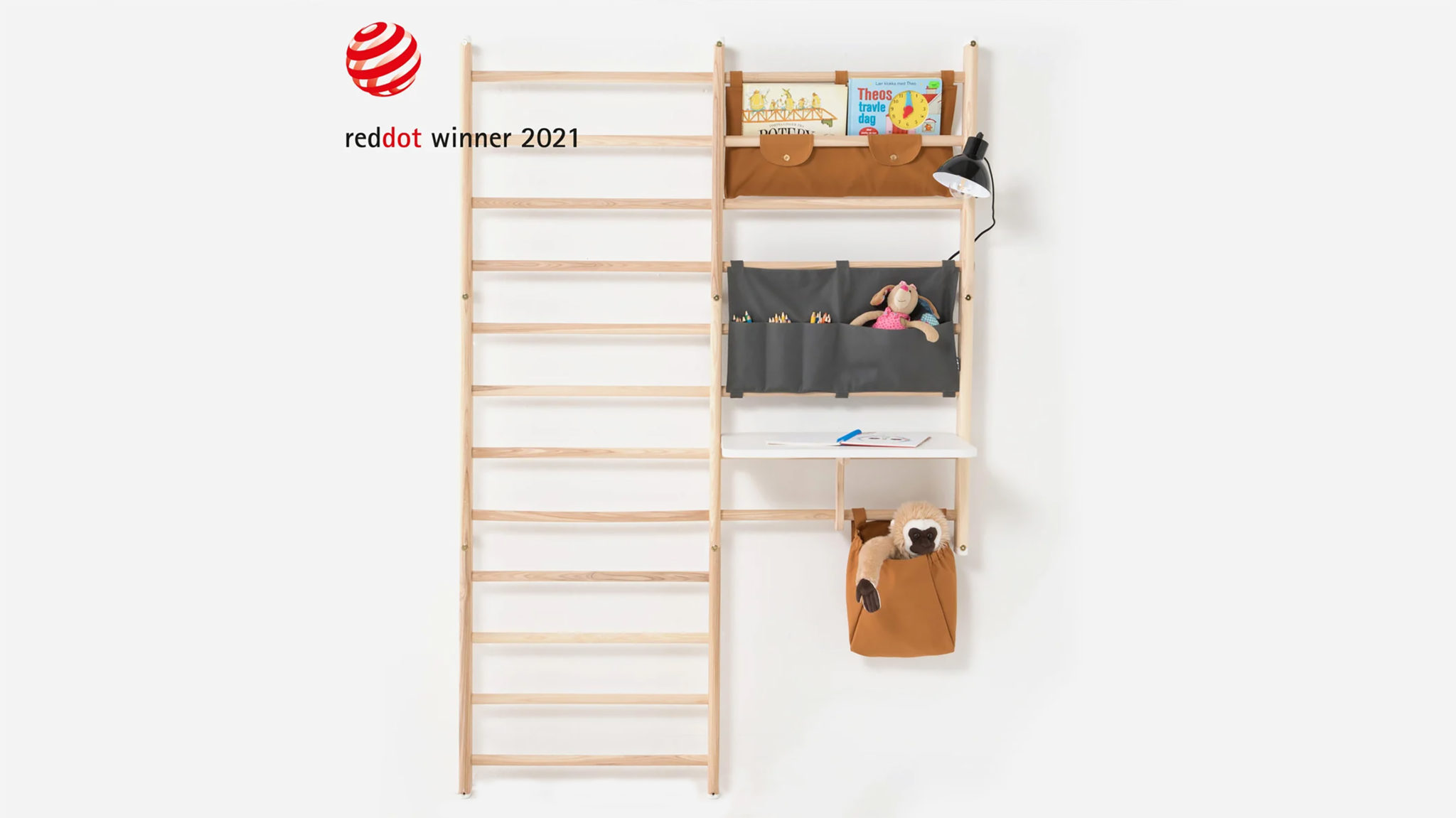 KAOS Endeløs has been awarded a Red Dot Design award for 2021.