The original ARCHIPELAGO set was designed for the 10th anniversary 100% Norway exhibition in 2013. Along with the SHIPPING and OFFSHORE sets, the ARCHIPELAGO set was first presented during the London Design Festival in 2013.
The ARCHIPELAGO set of wooden toys consists of the ARCHIPELAGO Fishing Boat, the ARCHIPELAGO Lighthouse, the ARCHIPELAGO Beacon, the ARCHIPELAGO Island House, and the ARCHIPELAGO Skerry.
Materials: 
100% sustainable, FSC certified wood.
Natural, unfinished beech wood, white stained beech wood.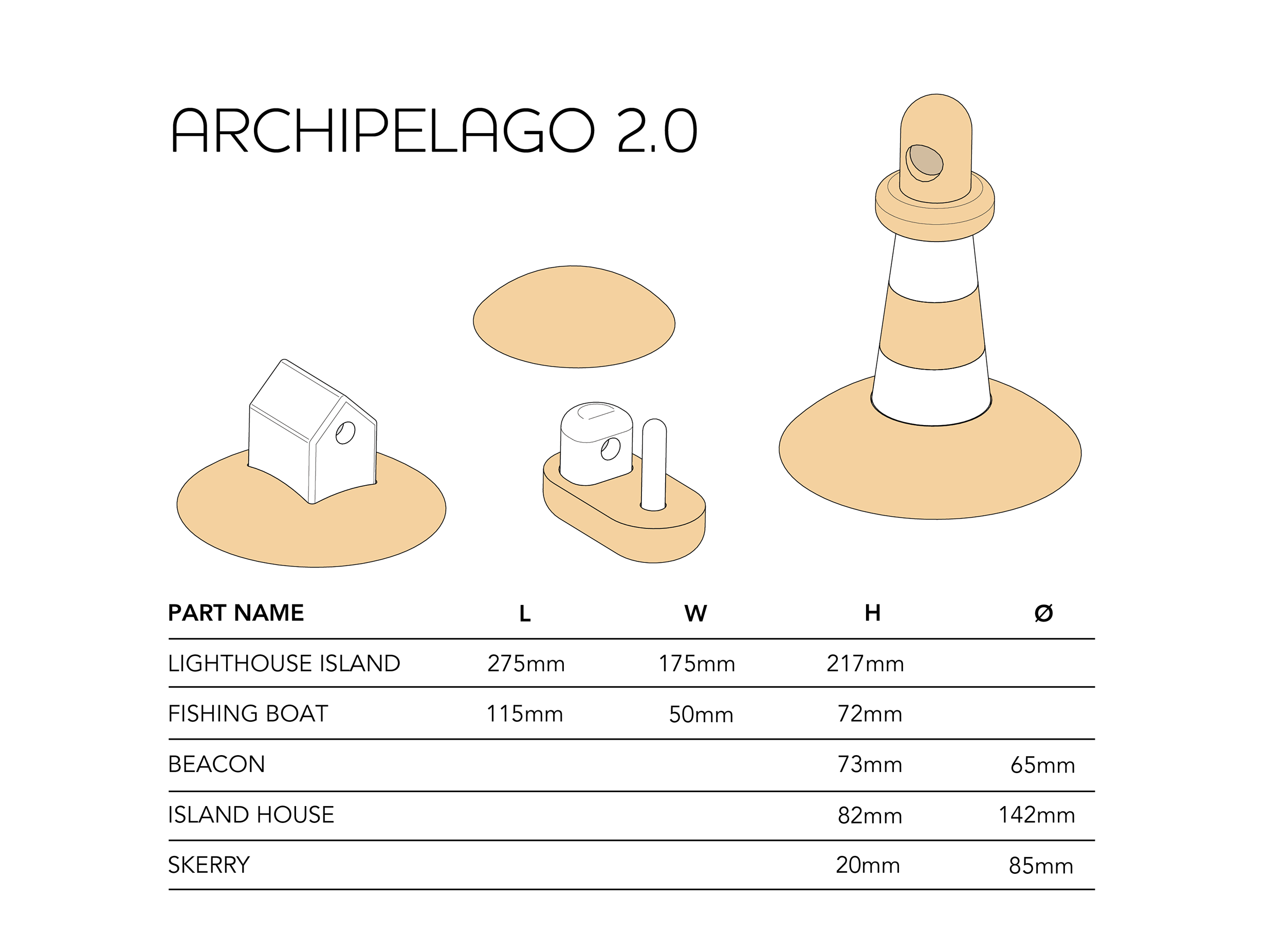 Our foray into wooden toys began with the Offshore set in 2012, created for the New Nordic – Architecture and Identity exhibition at the Louisiana Museum of Modern Art, reflecting on Nordic identity in relation to our own cultural profession.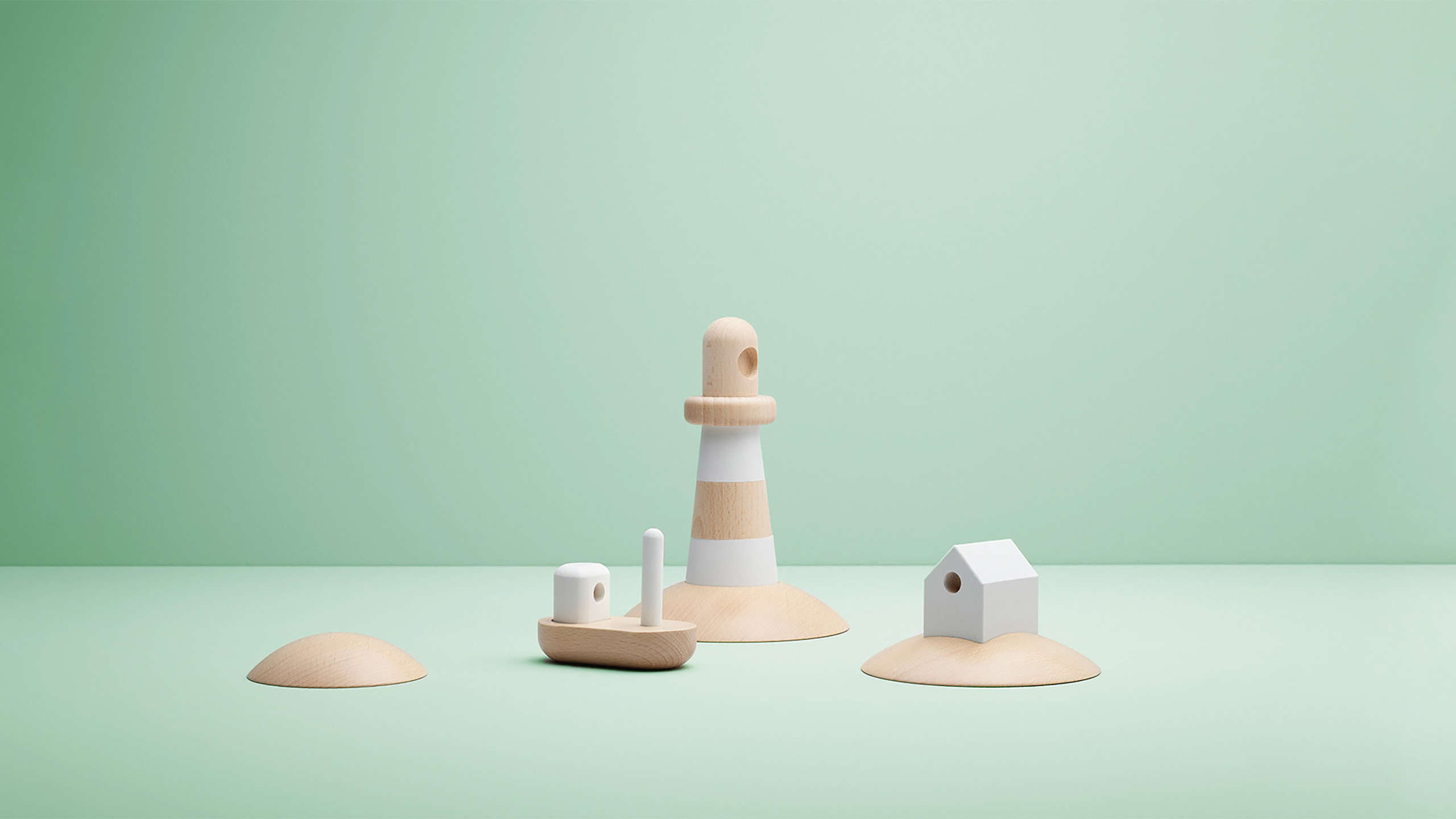 The Archipelago set is a perfect way to bring some Nordic charm and nature into your home.